Tanning Salon St Albert Press Release -- Another published press release for Sunutan Beauty, St Albert AB -----------------------------------------------------------------------
Tanning In St Albert Welcomes Sunutan s New Owner And A New Name
Sunutan in St Albert, AB, changed owners in August 2017, changing the name to Sunutan Beauty. Located in Tudor Glen Place, this local tanning salon offers 4 level tanning with lay down and stand up tanning beds, as well as a Infrared Heat Treatment system.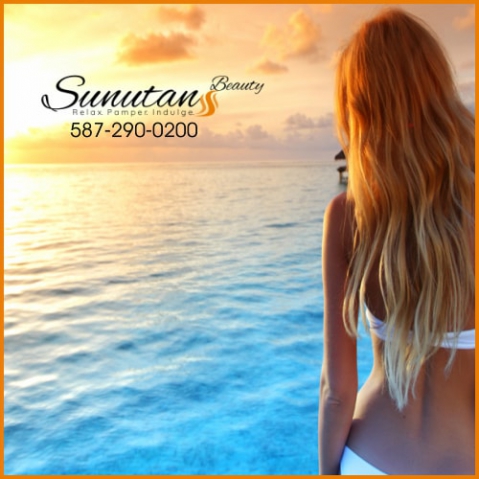 St Albert, Canada – October 4, 2017 /PressCable/ — St Albert, AB, 10/04/2017 – St Albert's Tanning salon, Sunutan, has a change of ownership as well as a name change. Moving forward, this 24 year old tanning business is now known as Sunutan Beauty and promises to bring not only better tanning to St Albert, but a multitude of beneficial services promoting whole body health. New Owners, Stefanie Willette and Fabian Burgos, bring a passion of health and wellness as well as an incredible business sense and winning personality. According to St Albert city records, this neighborhood tanning business opened in 1993. Returning Tanning clients can expect quality service each and every time they visit Sunutan Beauty for their tanning requirements. Looking to the future, the goals of the new owners are to set new standards for the indoor tanning experiences, aiming to establish Sunutan Beauty as the
Best Tanning Salon in St Albert
. As well, Stefanie and Fabian have begun including Body Wellness services, recently adding a
FIT Bodywrap
to the salon services provided. The FIT Bodywrap generates infrared heat in the 5-15 micron wavelength, the same wavelength that the sun and human bodies produce, so it is safe and natural. A FIT Bodywrap treatment is used in the aid of pain management. Other health benefits include weight loss and cellulite reduction, acting as a natural anti-depressant by controlling stress, and natural body detoxing.
Tanning Salon St Albert Press Release
This bright and welcoming tanning salon in St Albert features
4 level UV Tanning
, and two of the best Tanning options available for indoor Tanning. Sunutan Beauty always re-lamps their equipment with quality tanning lamps well before the suggested expiration time. As a Smart Tan member, Sunutan Beauty provides tanning solutions that are beneficial to tanning bed user's skin and wellness. The certified Smart Tan staff at Sunutan Beauty adhere to the highest Tanning Industry standards ensuring the best indoor tanning experience possible. A Smart Tan Salon is fully trained in UV light administration. Their professional tanning staff are passionate about sharing sunburn prevention for all suntan enthusiast – either indoor and natural source tanning. Smart Tan operators will always insist tanning clients wear FDA approved protective tanning eyewear. Sunutan Beauty adheres to the highest sanitation standards. As a Tanning and Body Wellness salon, Sunutan Beauty offers impeccable service, convenient salon hours, dedicated cleanliness, reliable and reputable interactions. They hope to create a positively outstanding experience for each and every individual by honest communication, genuine respect, and implementing a teaching process to help their clients understand and trust the entire tanning process. When prepping for a sunny tropical vacation, tanning for a wedding or graduation or for a 365 healthy glow to look and feel the very best, Sunutan Beauty should be the first choice for Tanning and Wellness Salon. Their professional approach to tanning stems from the simple philosophy – that their clients achieve a tan the safest way possible and discover a "sun-kissed" look. A look that inspires inner confidence, everything that makes tan enthusiasts look good and feel great. Clients can call, email or take advantage of Sunutan Beauty's online booking to set up an Indoor Tanning or Fit Bodywrap appointment. Drop in appointments are always welcome. The new owners invite
St Albert residents to come in and visit 
Sunutan Beauty – located in Tudor Glen Plaza, off of Gervais Road, Gloucestor Drive, Tudor Glen and Galarneau Place, St Albert, AB. Stefanie and Fabian look forward to meeting all of their customers – past, present and future. Contact Info: Name: Stefanie Willette & Fabian Burgos Organization: Sunutan Beauty Address: 2029 Tudor Glen, St Albert, AB T8N 3V4, Canada Phone: +1-587-290-0200 For more information, please visit 
http://www.newswest9.com/story/36516719/tanning-in-st-albert-welcomes-sunutans-new-owner-and-a-new-name
Source: PressCable &
Newswest9.com
Release ID: 245785